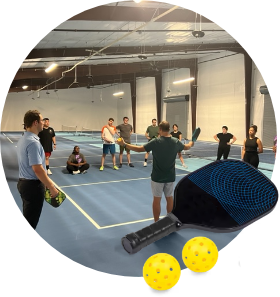 PickleBall Bar, Pickleball courts
Welcome to Drop Shots HTX located in the historic Houston Farmers Market in the Greater Heights Houston area. Our 6 indoor courts are now open for play. We will be building a 4,000 square foot bar focusing on fresh juices from local produce in the mornings to specialty cocktails and mocktails at night, and a 3,000 square foot covered patio with large LED screen as a great place to watch all of your favorite sports. We want to be a family-friendly atmosphere till 10 PM because we love that pickleball can be played by anyone of all ages. We will offer lessons, clinics, leagues for all skill levels and will host tournaments as well and we can't wait for you to come out and play. Dink Responsibly!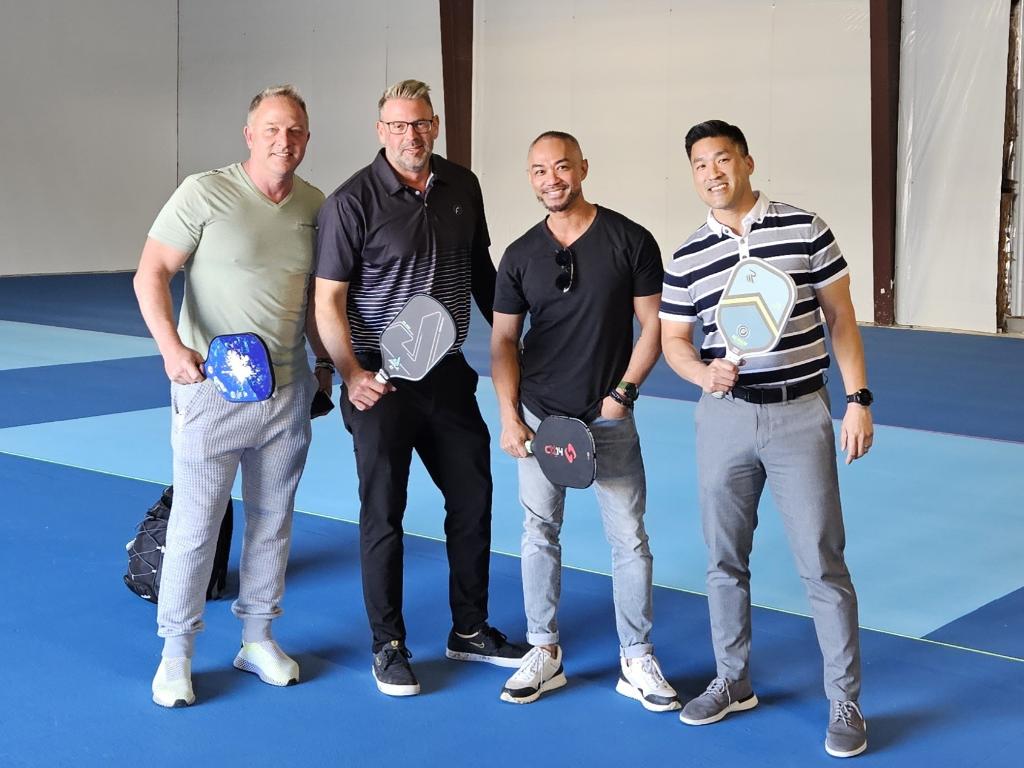 Drop Shots was started by Roveen Abante, Chase Lovullo and Shawn Outlaw and is what happens when 3 friends with over 60 years of combined restaurant and bar experience get together after discovering Pickleball.
Wanting to offer something different and new to the area, we are excited to bring such a fun sport and combine it with a fun atmosphere as well.
While we want to see you get out there and play, we hope you make this your new home for great drinks, healthy juice options, and a place to hang with your friends.

We've team up with Houston Sports & Social Club to offer leagues at our amazing facility. HoustonSSC offers a variety of co-ed sports leagues & tournaments as well as a wide array of social events & activities. They are always searching for new and creative ways to have a good time and their main objective is to have fun! HoustonSSC is committed to improving the lives of our customers, our team members, and our community by providing programs and services focused on enhancing social, physical, and mental health. Our goals are driven by our motto: Meet People. Stay Active. Have Fun. Give Back.